Profile

It's the heart that really matters
All of my regret will wash away somehow
Free Account
Created on 2009-05-09 15:12:23 (#319740), last updated 2016-12-31 (38 weeks ago)
25,810 comments received, 9 comments posted
4,683 Journal Entries, 1,030 Tags, 0 Memories, 1 Icon

About

Mini Bio
"I'm not saying everything's survivable. Just that everything except the last thing is."
"I myself am made entirely of flaws, stitched together with good intentions." ~ Augusten Burroughs
"Sometimes the appropriate response to reality is to go insane." ~ Philip K. Dick
"Peace. It does not mean to be in a place where there is no noise, trouble or hard work. It means to be in the midst of those things and still be calm in your heart." ~ Unknown
My children are my life. Supernatural and Sherlock vie for second.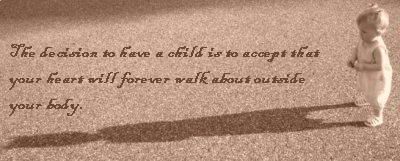 Photo copyright call_me_ps. Do NOT reuse, repost or distribute in any form without my express permission.





Fandoms

TV Shows:

Supernatural
Doctor Who
Sherlock
Battlestar Galactica

Books:
Harry Potter


Friending Policy:
If you'd like to add me, feel free, but leave a message letting me know who you are and how I know you. If we have some mutual friends in common, or I have seen you in various communities and feel that you are someone I'm interested in getting to know further, I will add you. If I don't know you at all/you don't know anyone I know/I have no way of telling if you are a troll or one of my students, etc., or if I don't believe we'll click, then I won't. Fair?
Credits:
LJ layout by
causefire
at
xaddictionsx
Banner by
nito_punk
LJ mood theme by
talulababy
Dean animation by
no_apologies_86

Connect
aaron hotchner
,
ai
,
american idol
,
animals
,
babies
,
baseball
,
battlestar galactica
,
bau
,
bon jovi
,
books
,
boondock saints
,
breastfeeding
,
camping
,
chicago cubs
,
classic rock
,
cooking
,
criminal minds
,
david rossi
,
dean winchester
,
derek morgan
,
emily prentiss
,
eowyn
,
fanfiction
,
firefly
,
firefly/serenity
,
food network
,
friends
,
greatest hits of mullet rock
,
green day
,
h/r
,
harry potter
,
hermione/ron
,
heroes
,
hgtv
,
hiking
,
hp fanfiction
,
hr/r
,
inara
,
iron chef
,
jared padalecki
,
jason gideon
,
jason manns
,
jennifer jareau
,
jensen ackles
, l/j,
lily/james
,
linkin park
,
lord of the rings
,
movies
,
mullet rock
,
music
,
nanowrimo
,
nintendo wii
,
office space
,
parenting
,
penelope garcia
, portkey,
pregnancy
,
reading
,
recipes
,
sam and dean
,
sam winchester
,
serenity
,
serenity/firefly
,
spencer reid
,
step-parenting
,
supernatural
,
the office
, the snitch,
top chef
,
traveling
,
wii
,
wii fit
,
winchesters
,
writing

People
[View Entries]

Communities
[View entries]

Feeds
[View Entries]

Subscriptions (0)

Linking
To link to this user, copy this code:
On Dreamwidth:
Elsewhere: